Please contact us before your first session or if you have any other questions…
You can contact a Committee Member by telephoning:
Kay-Anne 07899 745020,
Sharon 07792 827638,
Dawn 01375 681885,
Sandra 07939 202169.
Or you can email us: ask-waders@hotmail.com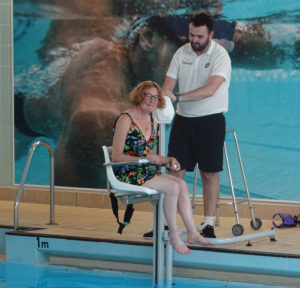 Your Committee Members
A team of volunteers help to keep Waders running smoothly.
There are usually at least a few of us at each session.
We are:
Kay-Anne, Julie, Sharon, Richard, Sandra, Neet, Rosemary, Lynn, Dawn, Dave, Roy and Joan.
AQUATIC PHYSIOTHERAPISTS
Ankie, Deana and Abideen